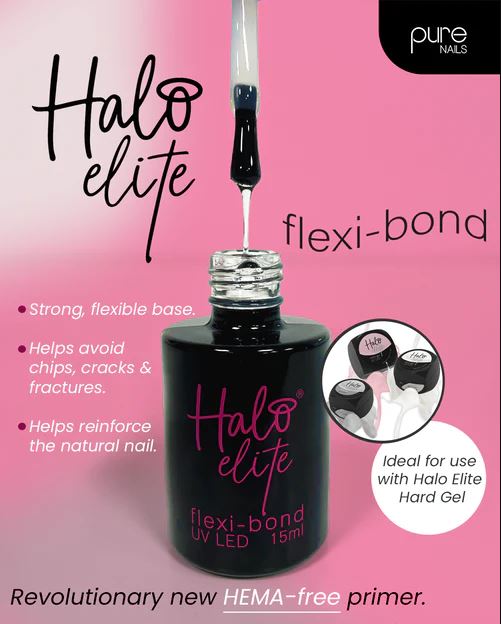 Halo Elite Flexi Bond 15ml
Halo FLEXIBOND - the revolutionary new HEMA-free primer from Pure Nails!
Ideal for use with Halo Elite Hard Gel, its thick consistency helps to reinforce the natural nail whilst also providing a strong but flexible base to help avoid cracks, chips and fractures from occurring.
Halo FlexiBond should be cured for 30 seconds. It can also be soaked off, meaning your hard gel extensions can be removed with ease.