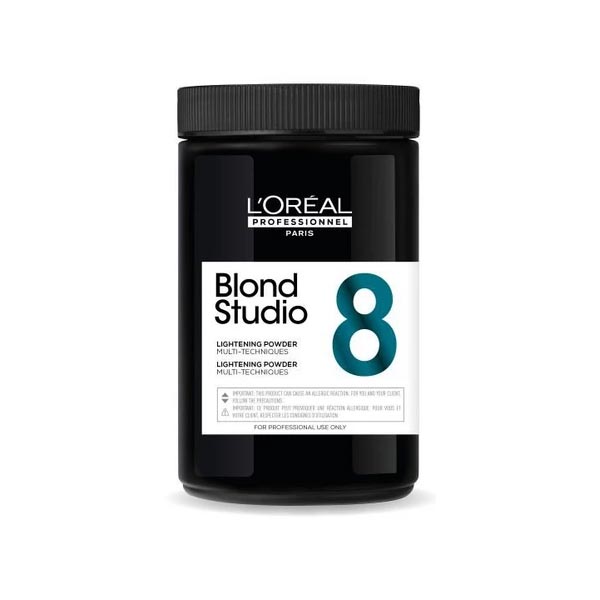 L'Oreal Professional Blond Studio MT 8 Lightening Powder
Compact blue powder infused with pro-keratin for up to 8 levels of lift.
The Multi-techniques Powder is specifically adapted to allow the colourist to have the flexibility to perform open air techniques such as classic highlights or a more natural balayage. Full head application can also achieve an all-over blonde. Enriched with Pro-Keratin, it has a low odour technology and is perfect for global, enclosed highlights and freehand techniques. The lightening powder is suitable for all hair types. 
500g