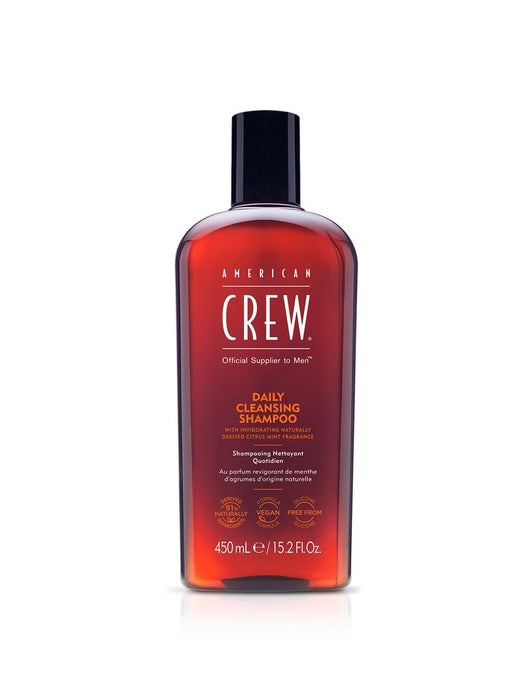 American Crew Daily Cleansing Shampoo 250ml
DAILY CLEANSING SHAMPOO

Nourish your tresses with the American Crew Daily Cleansing Shampoo. The shampoo offers a thorough and effective cleanse, without leaving hair stripped of natural, essential oils.
A boost of vitamin B5 drenches your locks in moisture for long-lasting softness, while a silicone-free formula allows the shampoo to be kind and gentle.
Finished with a burst of American Crew Citrus Mint fragrance for an invigorating start to your day.
Vegan.