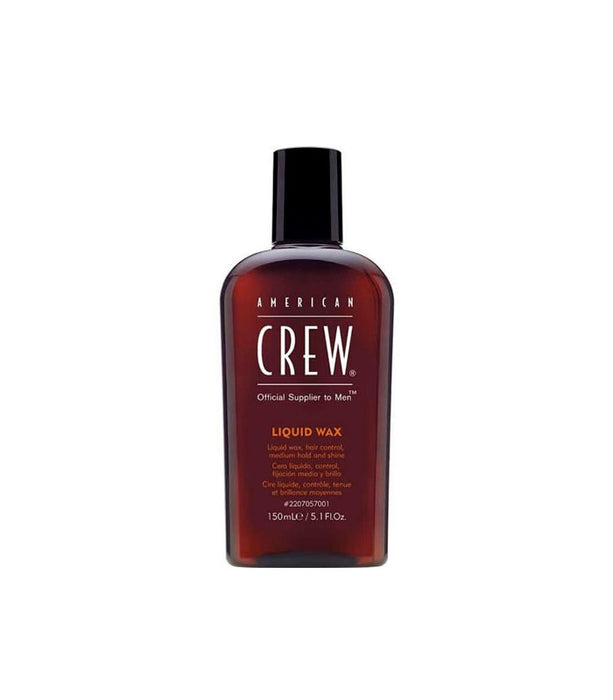 American Crew Liquid Wax 150ml
Liquid Wax it is the control of a gel and the finish of a wax.
Provides a pliable styling finish that allows for easy styling and re-styling of the hair without a tacky feel. Washes out easily with shampoo.
Adds staying power for a style that will last under conditions of high heat and humidity.
Provides a natural looking finish with medium hold and shine.
Lends a wax-like feel to aid in shaping the style.