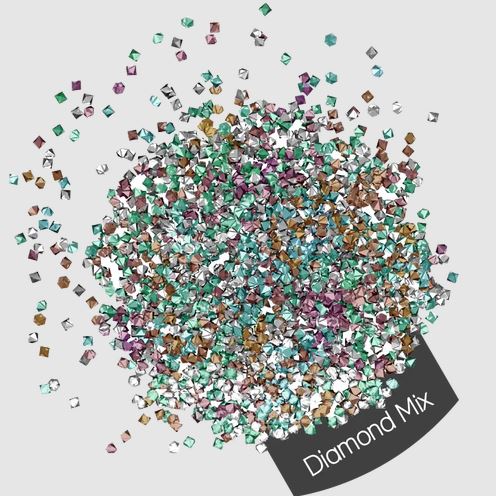 Halo Create is the new nail art range from Pure Nails featuring stunning coloured acrylic, beautiful chrome powders, glistening crystals in multiple sizes and a variety of glitters ideal for any nail techs kit! Plus, they're all packaged in stunning diamond jars that will look great in your salon.
Halo Crystals are perfect for adding that extra bit of bling to your clients' manicure! Available in different colours with 288 (in size 2 and 3) and 1440 in microcrystals in each diamond jar, Halo Crystals can be used alongside any Halo system.
AB stands for Aurora Borealis which means it creates a stunning, iridescent sheen that reflects the colours around it.