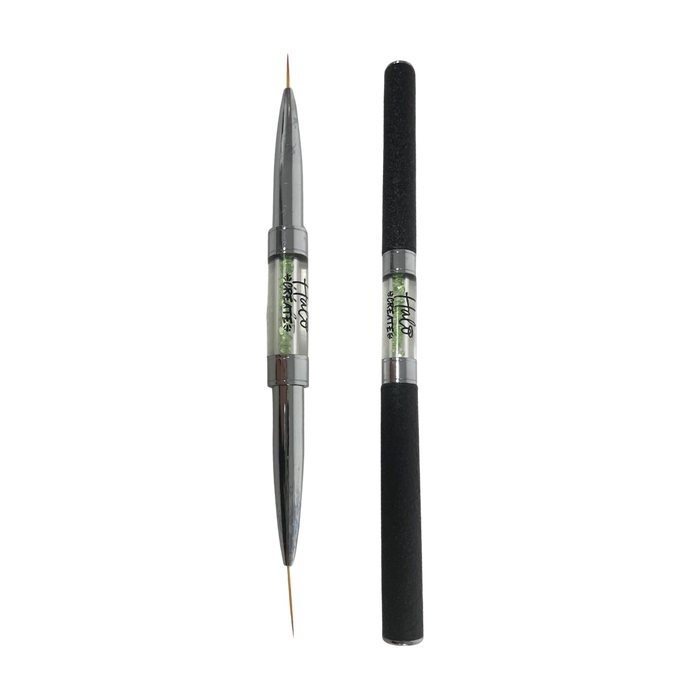 Halo Create Nail Art Brushes
Halo Create Brushes - professional nail art brushes are the perfect addition to your kit!
The 11mm & 15mm Long Fine Liner brushes are for creating perfect seamless lines across the nail with ease.
The 4mm & 7mm are small Fine Liner brushes that create perfect thin lines for nail art and character painting.
The Ombre Brush is for creating soft blended looks like baby boomers and the One Stroke is for one stroke nail art.
The Large and Small One Stroke are rounded brushes ideal for creating soft one stroke petals for flowers and other images.
The Halo Create Fan Brush is ideal for sprinkling glitter, marbling, ombré and more. Pick up diamantes with ease with the diamante pick up end of this brush.
The Dotting Tool Double Ended Combo has 2 sizes and is perfect for creating highlights to nail art or the perfect round polka dot.