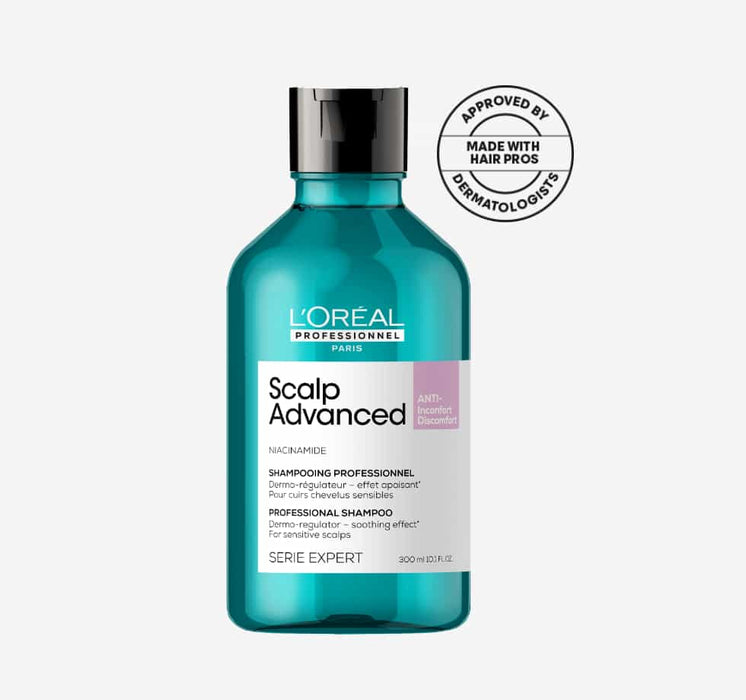 L'Oreal Serie Expert Scalp Advance Anti-Discomfort Dermo-Regulator Shampoo
 [ITCHING, BURNING & TINGLING SENSATIONS]: Scalp is skin, but a much more complex one. Sebum oxidation and micro cracks on the scalp surface can create numerous issues. It's a vicious cycle and you want out.
[INSTANT SCALP RELIEF]: Scalp Advanced Anti-discomfort Dermo-regulator shampoo was targeted-formulated for sensitive scalps. This lightweight gel gently cleanses while soothing and calming sensitive scalps. Hair is soft, radiant and hydrated.
[ULTRA-POTENT ACTIVES]: Enriched with Niacinamide, a vitamin from the B3 family, known for its regulating and soothing powers.


300ml