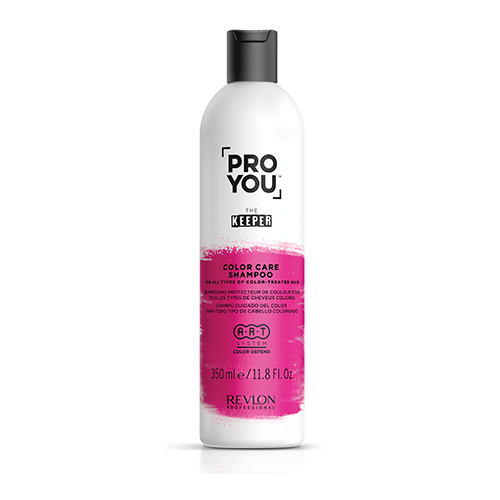 Pro You The Keeper Color Shampoo
Revlon Professional Pro You The Keeper Color Care Shampoo 350ml & 1000ml.
Get the Color. Keep the Color.
Get instant and long-lasting color vibrancy with this shampoo for all types of color related hair. Enriched with our Color Defend System, it enhances shine, silkiness and prolongs high definition color preventing fading.
Clean without stripping color.