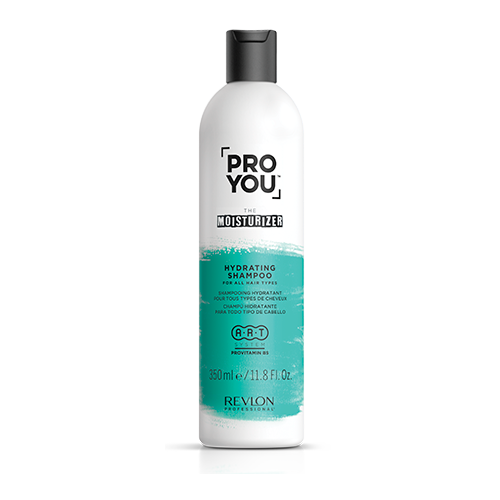 Pro You The Moisturizer Shampoo
Revlon Professional Pro You The Moisturizer Hydrating Shampoo 350ml & 1000ml.
Hair is your canvas and moisture your ally!
Get instant and long-lasting moisture with this hydrating shampoo enriched with our Provitamin B5 System, leaving every hair type shiny and incredibly soft.
A deep cleansing formula specially made for dry hair.