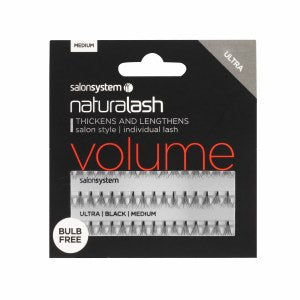 Salon System Naturalash Individual Lashes Flare Ultra Black Medium
Salon System Individual Flare Ultra Black Medium

Bulb/knot free style, cluster lashes. Blend seamlessly with the natural lash for an ultra-natural finish. Add volume, thicken and lengthen. Last for 7-10 days. Regular volume.
(synthetic hair).

The medium length is suitable for the mid-section of the eye.