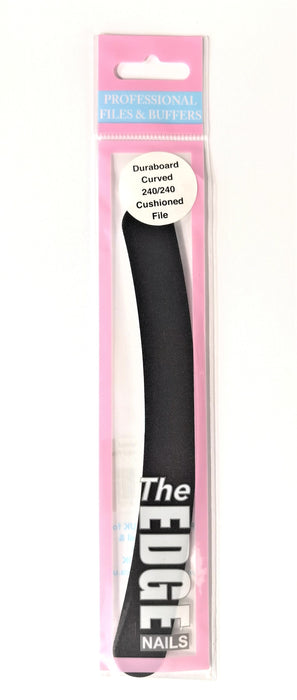 The Edge Duraboard Curved 240/240
The Edge Duraboard Curved File 240/240 is made from Silicon Carbide, It is Med grit.
This black 240/240 washable, cushioned nail file is specially designed for professionals or home use. This extra cushioned nail file provides for a better grip, ease of use and allows for more control and faster refinement.