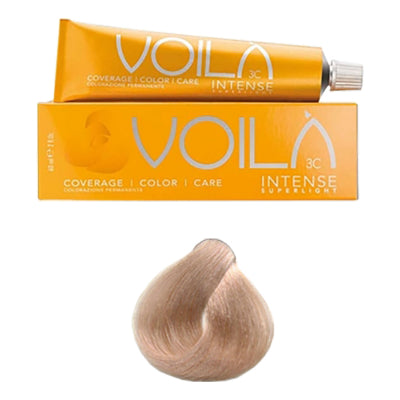 Voila Superlight 12.23 Beige Irise Superblonde
Voila Superlight 12.23 60ml

Beige Irise Superblonde

VIOLA 3c intense represents the most advanced permanent color (mixing ratio 1:1 e 1/2 & Superlight 1:3) with high coverage, color intensity, vibrancy of reflexes and long lasting care and hold.

Coverage: 100% coverage even with fantasy shades.
Color: Fullness of color & intensity, luminosity & vibrancy of reflexes.
Care: Softness and conditioning on wet and dry hair.